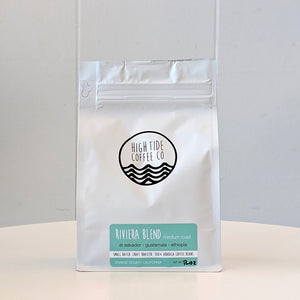 riviera blend - med roast
Regular price
$23.00
$0.00
Unit price
per
FREE SHIPPING ON FRESH ROASTED COFFEE
Our signature blend is an every-day classic. Named after our VW Bus Riviera Camper, this cup is bright, flavorful and smooth with a sweet finish, this coffee satisfies the needs of almost any coffee drinker. You won't be disappointed!
We like it so much, we use it as espresso in both of our shops we also make every batch of cold brew using this blend!
"Oh Man, that's a good cup of coffee," Is what we get whenever we serve this blend.
Great in all coffee makers, pour over, and cold brew!
Bag Size: 12 oz
​Country: El Salvador, Guatemala, Ethiopia
Region: Various
Farm: Various
Process: Washed
Altitude: Various
Certification: Direct Trade
---